Proudly Answering The Call for Nearly 3 Decades
ArgonFDS was established in 1990 in Great Neck, New York, where we began crafting custom military-grade LCD and computing solutions. This marked the foundation of who we would become. By 2009, it became evident that a dedicated factory was necessary to support our growing business. Consequently, in 2010, we set up a production facility in Alpharetta, Georgia, within the greater Atlanta Area. This expansion, coupled with additional company infrastructure such as a new engineering facility in Great Neck, enabled us to offer solutions for larger production programs.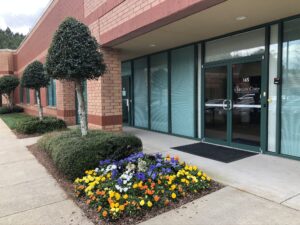 Today, ArgonFDS Corporation boasts over three decades of experience in designing, producing, and supporting a range of rugged military computing and display solutions. These cater to land-based, naval, and airborne command and control applications worldwide.
Our business model revolves around providing both custom and Commercial Off-The-Shelf (COTS) rugged solutions to the global military C4ISR market. With a deep understanding of the design requirements for these products, which are derived from commercially available components and ruggedized to withstand severe environments, ArgonFDS possesses the technical expertise to create long-term supportable designs.
Over the years, ArgonFDS has built a solid reputation for collaborating with customers to design custom, reliable solutions with minimal technical and schedule risk. We consult with customers and design solutions tailored to their specific requirements. Our products have consistently demonstrated suitability and reliability, attributes that can only be achieved through successful field use and periodic updates. As a result, ArgonFDS has become a trusted partner in the industry.
Our product range includes compact, rugged computing tablets and laptops, rugged LC displays ranging from 5.0" to 43", lightweight mobile computing modules, embedded computers, laptops, rugged keyboards, and other computing peripherals. We can also provide combinations of our products to deliver subsystem solutions.
With some of the industry's most significant players among our loyal customer base, Argon has cemented its position through advanced solutions and unwavering customer support. Our customers trust us to provide the solutions and support they need. We offer a fresh set of solutions and a unique approach to customer support that sets us apart from our competitors.
Argon Through the Years